DAM Härtechnik
For more than 20 years, DAM Härtechnik GmbH has been a worldwide active and leading company that specializes in the development and manufacturing of the Luiso emulsion protective paints for heat treatment of steel. Hardness protection is their strength.
In carbonization hardening, nitration carburizing, and nitrocarburizing avoiding effects on certain surfaces or details are often desirable. By using protective paints, these surfaces can be protected from carbon or nitrogen build-up during the process.
The protective paints are patented, environmentally friendly protective colors. They can be found in different variations to suit various hardening degrees, with regards to gas and plasma nitration or nitrocarburizing. Thanks to their water solubility, the protective paints are easy to spread.
Would you like to learn more about the paints offered by DAM Härtechnik?
Please call or contact us by email.
Available in: Finland, Sweden, Norway

Products
LUISO W31
View product
LUISO W34
View product
LUISO W21
View product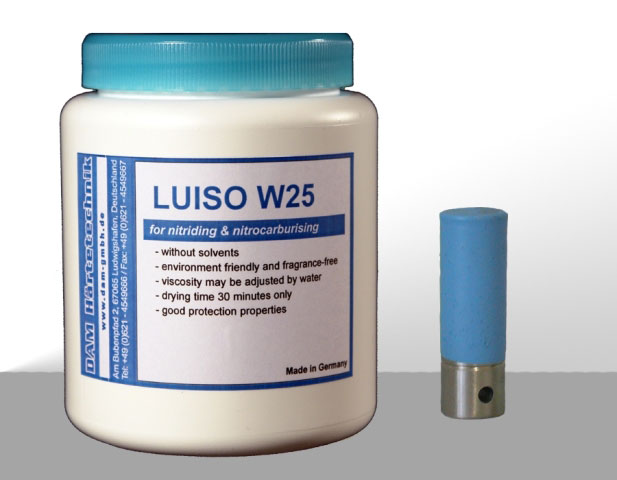 LUISO W25
View product